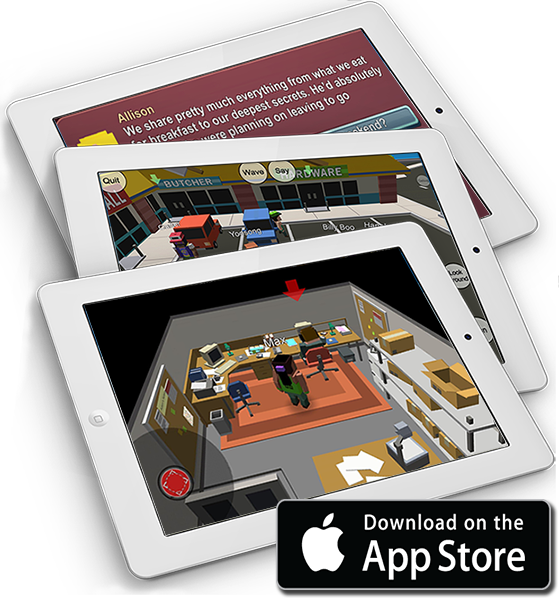 Chihippo Creations
Narrative Mysteries:
The Case of Adam Mortis
Designed by lecturers at Kanda University of International Studies, this narrative-focused game has been created to be used in your EFL/ESL reading and writing class.
Narrative Mysteries: The Case of Adam Mortis is an exciting interactive narrative that places you into the shoes of a detective. Once you've created your unique character, you and a partner will try to unravel the case of a missing university professor by interviewing multiple witnesses and conducting searches through the eyes of your detective.
You will also gain valuable practice in:

Note-taking

Reading for key information

Inferencing

Writing in the narrative genre.
Get the App
Materials